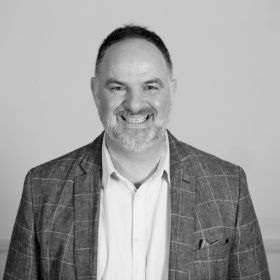 We Are Gabba Limited
https://wearegabba.com/
Nathan.smith@wearegabba.com

07711 884100
I'm a chat marketing professional with a specialism in how organizations can use chatbots to turn enquirers into customers, improve efficiency, reduce costs and operate effective 24/7 customer service.
Owners, MDs and marketing directors bring me in when:
• The want to increase sales and lead generation.
• Improving customer service is a priority.
• Looking to reduce costs through automation and improving efficiencies across the business
• They need to know about chatbots and chat marketing, and the opportunities they could provide for their business
• They want a chatbot but don't know where to start
• They need a bespoke chatbot designing, building and implementing
• They want to offer all-day, year-round customer services through chatbots
• They want their brand to reach customers wherever and whenever customers need it
I provide effective and hardworking communications and customer service through chatbot marketing.
I'm known for creating deep, trusting relationships with my clients, which provides the foundation for:
* A super-simple approach with a laser focus on results and RoI
* Honest feedback and advice that's unafraid to constructively challenge my clients
* A 'sleeves rolled up', no-stone-unturned ethic, from research through to delivery and reporting
I love to work with a certain type of client. That person is:
* Someone with clear goals and ambitions for their business
* Someone who likes straight talking and effective action
* Someone who is open to ideas, and to the evolution of those ideas
Don't be surprised if I challenge everything you ever thought you knew about chatbot marketing!