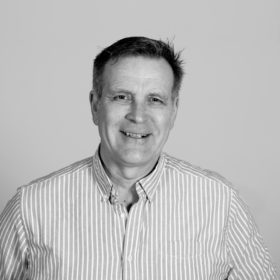 Raiden Lightning Protection Services
https://raidenlps.co.uk/
ian.wimpeney@raidenlps.co.uk
0161 302 8766
07487 787854
I have been a co-director for the past 13 years but I'm now delighted to be the managing director of my brand new company, RAIDEN Lightning Protection Services Ltd.
I began my career as a steeplejack in 1977 when I worked for the original Santon International Steeplejack company. During this time I attended Bircham Newton CITB Training College where I won the Dr Short Award for the most outstanding trainee of the year.
I then went on to become an advanced steeplejack and foreman working on various projects nationwide. I also spent some time working with a crew of steeplejacks in South Africa.
Due to the decline of the cotton industry in Manchester and surrounding areas many functioning mill chimneys fell into disuse and the demand for this specialized field declined. As a result I decided to make the move into Lightning Protection. I began as a trainee at Santon Steeplejacks and quickly became a foreman and supervisor; overseeing a number of lightning protection engineers and steeplejack crews.
During the past 30 years I have attained prolific experience in all aspects of Lightning Protection. This has earned me a reputation in the industry as a reliable and experienced professional who aspires to deliver a personal and high quality service to my clients.
RAIDEN LPS MISSION STATEMENT
Our aim at RAIDEN Lightning Protection Services is to provide consultation, installation and aftercare of lightning protection systems, in accordance with the BSEN 62305 code of practice.
At RAIDEN our professional, experienced lightning protection engineers aim to offer a high quality, competitively priced, safe and well co-ordinated service which is responsive to the needs of our clients.
If you have any questions with regards to our services, please feel free to get in touch.